Customer Spotlight
Precious Piecings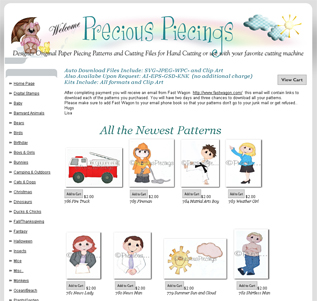 "Fastwagon has allowed me to have a life!

For years prior to using Fastwagon I literally spent all day at my computer sending files. With their auto download they do all the work, while I am free to do as I please.

My customers are thrilled with the fast delivery and my sales have more than doubled.

You will not find better customer service and the price can not be beat! Sign up with Fastwagon and give yourself time off.

I highly recommend it to everyone!"

- Lisa Schmidt , Precious Piecings
---
Paper Punch Addiction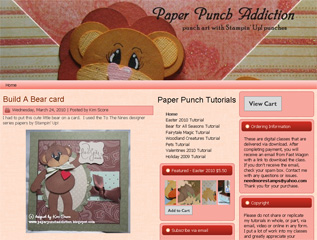 "My site is called Paper Punch Addiction. I design instructional classes for paper punch art with Stampin' Up! punches for greeting cards, scrapbook pages and gift giving.

I easily integrated Fast Wagon with my blogger site and can accept both paypal and google checkout. When I first started selling my classes, I delivered my classes manually through email. I wasn't able to instantly deliver my classes and found that I was stuck checking my email all day long. With Fast Wagon, my sales have tripled and I literally sit back and let Fast Wagon do all of the work! The set up was super easy, the website is very easy to navigate, the dashboard is extremely useful and customer support can't be beat! I have been telling all of my friends that design and sell their
classes to check out Fast Wagon.

Not only is the service great, but the price is fantastic to boot!"

- Kim Score, Paper Punch Addiction
---
Ilina Crouse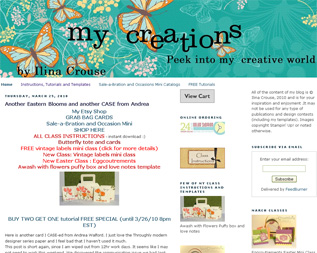 My name is Ilina Crouse and I own my own paper crafting business. I make hand made cards and scrapbook pages, as well many 3-D items that can be made from paper.

Another focus of my business is templates and instructions for the projects I make. Customers can order my instructions and templates that are full with pictures, as well printable templates, and can make the projects featured on my personal blog at their homes and their pace. I am a Stampin' Up! demonstrator, so my projects use 99% supplies available through Stampin' Up!

I am always available via email to help my customers if they have any questions about the instructions and templates. As well few times a month I put up free tutorials on my personal blog.

- Ilina Crouse, http://www.ilinacrouse.blogspot.com
---
Ronald Jenkees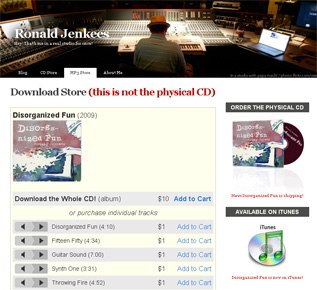 Ronald Jenkees is a YouTube sensation and a Fast Wagon customer.

Ronald needed a better solution for selling his mp3s and we developed a custom solution for his site, which can be found here:
www.ronaldjenkees.com